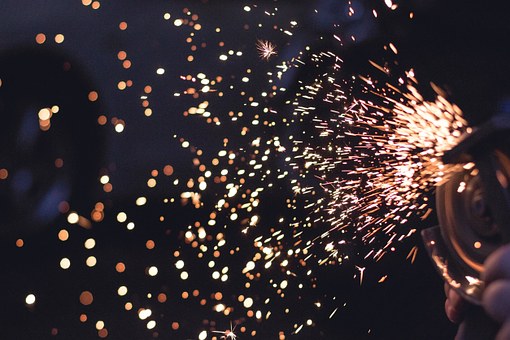 ---
---
Manage Costs, Increase Profitability – PBS™ Manufacturing
Hello again,
The following is part one of a 4-part series about increasing profitability with job costing. We hope you find it useful.
PBS™ Manufacturing software for small businesses and mid-sized companies may be able to help you improve your profits by managing your costs.
The big question is how does a company determine profitability?  Many companies use their general ledger monthly, quarterly or at year-end to determine their overall profitability.
This process allows companies to assess overall profitability, but businesses need to see information much earlier in the process in order to calculate actual profit margins effectively.
A company doesn't have to know margins on every order, although that's not a bad thing to know. However, many companies don't really have any understanding of what they're real costs are on their products because they're waiting for the financial statements to come out.
Designed for Manufacturing
PBS Manufacturing software for small businesses calculates costing within the application after the product has been properly defined in the system. This allows a company to better predict profitability on each product they sell prior to ever selling them.
As an example of how costs are broken down, it's important to understand why the PBS Manufacturing Inventory Management module differs from another inventory system not designed for a manufacturing company. Many are specifically designed for distributors and don't provide the same level of visibility.
The distribution module can allow you to define a cost, but it's a singular cost, manually calculated and entered, which is fine for a distribution operation.
However, for a manufacturing company the picture is a little more complex. PBS Manufacturing software for small businesses can help.
In the PBS Manufacturing inventory module's item master, there's a breakdown of material costs, outside costs if any, costs for labor and burden cost (overhead). Material costs incurred on purchase goods is calculated in the Bill of Materials.
Cost Rollup
Adding all of these values results in a total cost and provides a bigger cost picture: Total material costs coming from the cost of the purchase goods will be added to outside costs, labor and burden for a total unit cost.
This is achieved by defining a bill of material containing all purchased and manufactured items, as well as defining labor steps against work centers (costing/scheduling centers) and using simple cost roll-up tools to compute overall costs for any given product.
This is a much cleaner picture – the cost of materials has been rolled up with labor and burden.
A business owner can then analyze why a product is costing more than expected. The bulk of the cost might be picked up as raw materials, and the bill of material can be examined to analyze where to shave the material cost.
Otherwise, the routing (labor steps) can be reviewed to ensure that the estimated times to complete a production step are indeed accurate.
PBS manufacturing software for small businesses provides a higher level of information to review product costing, in order to determine which products are making money and which products aren't.
The next post will talk more about how a manufacturing operation can define labor steps to improve costing.
To learn more contact your Partner or Dave Dorsey at 800-969-7900 x145. Or Contact Us – We are here to help.
---