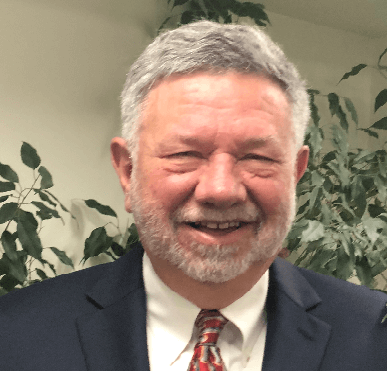 ---
---
PBS™ Distribution – Better Manage Your Carrying Costs
Hello again,
The following post offers recommendations for better managing carrying costs and was written by John Miller, President of Passport Software. We hope you find it useful.
When the recent pandemic resulted in supply chain shortages, running on lean and just-in-time inventory strategies became very painful. As lead times multiplied, production slowed or stopped and we wished we had more inventory than we could get our hands on.
Now, with the pendulum swinging, interest rates have jumped from near zero to six plus percent and an abundance of inventory is quite costly to carry.
How do you manage your carrying costs and yet maintain peak customer service levels?  We know these answers because we have been down this road before, but we'll revisit this area now for you.
You are most likely very well aware of all these things, but sometimes we need to review and question our current thinking. I hope that this helps you with your reset/review button. I have been fortunate to work with many companies across multiple industries and I have learned something new from each engagement. I am always surprised to discover just how creative entrepreneurs meet challenging times.
In addition to some tactics our PBS ™ Distribution customers are using to manage carrying costs, implementing PBS™ Distribution ERP can help you better manage inventory for streamlined and rapid fulfillment.
Better Tracking
Clear out old, slow-moving inventory. It's time for special sale prices and promotions for customers who will see it as an opportunity to stock up. Turning slow moving inventory into cash to be used to keep fast-moving materials and items well-stocked makes your business lean.
Your PBS™ inventory ABC analysis report will help you tune your stocking levels to fit your goal for inventory turns.  This requires work that may not have been done lately, so time to light a fire! That old, slow inventory is not going to look better next month, but cashing out will help you stock what you really do need to meet demand, and help you to not lose sales opportunities.
Track your cost changes and adjust prices on a timely basis. Unfortunately, pandemic pricing is not the only supply-chain culprit to deal with. Plain old wage-price-spiral inflation has made its way back into our bloated-money-supply economy and it tends to ripple through materials, labor and product costs/prices.
Consignment Inventory
Reconsider those items that you keep "as a service to one or more customers" and consider selling it to them, but storing it until they need it. I recommend setting up a separate warehouse in Inventory Control for "Customer Inventory" and labeling it or moving it to special areas so it is separate from sellable stock.
Maybe even better, build a stronger relationship with the key customers by offering to provide them with consignment inventory in their warehouse (consignment out) and have your sales person stop by regularly to count the inventory and prepare invoices for items sold or consumed. While onsite they may find new opportunities to provide other items your customer is having trouble sourcing.  This could be a great way to help them and to build sales with customers too!
PBS Mobility™ Orders and Inventory App
If you really want to step up your sales game and you have field sales reps, consider the Passport Mobility suite of mobile apps that let your sales people visit customers and place orders immediately from the customer's location.
PBS Mobility™  provides full inventory availability checking and pricing, and instant entry into the OE SQL Orders tables takes only minutes. One of our customers delivers the same day if ordered by noon. The instant the sales person gets the OK from the customer and clicks "submit" the order goes in, a picking ticket is printed, and organized for delivery.
Better Cost Tracking
Finally, increase internal reviews and track the markets, doing your best to mitigate impact on your sales. Negotiating with vendors and maintaining competitive margins is key to business success.
Again, watching replacement costs as they increase and buying from your key vendors before the increase, as well as timing your price changes to remain competitive, requires using the sales and margin data your PBS system accumulates for you with every invoice you produce.
Extended terms from preferred vendors is certainly also worth a discussion, and combined with volume purchase agreements, may help you avoid bank lending or dipping into precious reserves.
Improved Visibility
PBS Distribution helps streamline inventory management from purchasing to order shipment. Our distribution software for small business and mid-sized companies is flexible, customizable, and scalable to grow with your business.
Our distribution solution helps provide greater operational visibility with business intelligence across all your processes. Passport Software's ACA software and services can help you maintain year-round compliance and avoid costly penalties. And, we provide Sales and Use Tax compliance management for remote seller laws.
To learn more about our Distribution software for small business and mid-sized companies call 800-969-7900. Or, contact us – we are here to help.
---