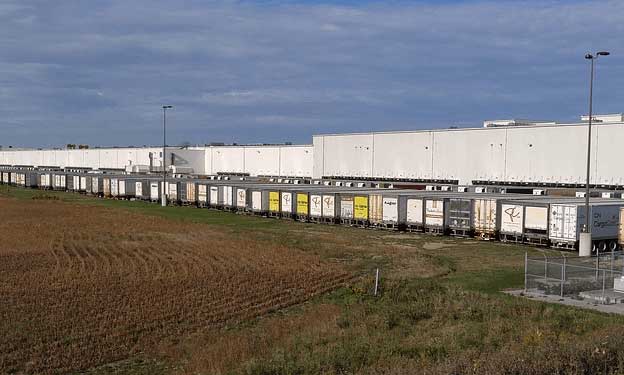 ---
---
PBS™ Distribution
Hello again,
This post is for distributors who are vetting a new warehouse management system. We hope you find it helpful.
Inventory control for distribution is the process of managing a company's stock. Managing inventory with spreadsheets can be a less effective method for controlling stock than automation, and manual tracking can be more prone to error.
A distribution software system can manage inventory and related facets such as supply chain management, financials, and the logistics of determining what and how much to order.
Automation
An automated inventory control system can help manage picking with a barcode scanner, and automated inventory management can assist with streamlined and timely customer order fulfillment.
Inventory tracking software can identify and prevent areas of concern that may be missed with manual tracking, such as inventory optimization and automated replenishment, and well as lead time management.
Better Visibility
Inventory software can perform safety stock calculation and forecasting, and an automated system can service one or multiple warehouse locations.
Comprehensive reporting can help increase, and help determine when to stock up on products based on seasonality, special offers, and other factors.
Better reporting also helps with increased visibility for more effective business intelligence.
A complete inventory system will help ensure a company has stock on hand for fulfillment, and will also help avoid overstocking.
Distribution ERP
A warehouse management system can assist with periodic or perpetual monitoring of stock, and inventory control is generally part of a larger distribution ERP system, which manages everything from order processing to purchasing – complete supply chain management.
Distribution software can also encompass financial management, forecasting and replenishment, picking, shipping, EDI, and Ecommerce.
Passport Software
Our distribution management system helps streamline order fulfillment, better track inventory and prevent loss, increase efficiency and cut down on shipping errors, improve customer satisfactions ratings and more.
Whether you have single or multiple warehouse locations, our distribution inventory software helps improve overall order processing efficiency for increase order fulfillment, speed, and accuracy.
PBS Distribution business software integrates with our accounting modules to provide you with a complete ERP solution giving you immediate financial reporting that management needs to make good business decisions.
Call 800-969-7900 to learn more. Or Contact Us – We are here to help.
---