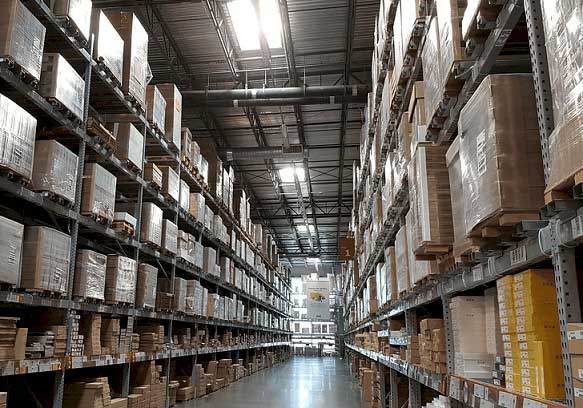 ---
---
Why Distribution Inventory Control Software?
Hello again,
This post is for distributors who are vetting a new warehouse management system. We hope you find it helpful.
PBS™ Distribution inventory software helps small businesses and medium-sized companies gain visibility and ensure that inventory is on hand for order fulfillment.
Inventory control software can help you gain a real-time view of your warehouse stock to stay competitive and streamline order fulfillment.
While excess inventory can waste space in your warehouse, better tracking reduces excess backstock which can help free up your cash flow.
Gain Control of Your Warehouse
Too much product or out of season stock can be tracked by inventory control software for distributors. Manually tracking items with a spreadsheet can result in errors, while an inventory management system can help ensure accuracy.
Once you streamline and control your inventory, you become more competitive and profitable.
An automated system can service one or multiple warehouse locations and help track movement of product to gain greater operational visibility with business intelligence across all your processes.
Passport Software
PBS Distribution can efficiently and accurately manage your warehouse. Whether you sell online or are a smaller operation, our software can help you stay competitive in today's market.
Our distribution management system helps streamline order fulfillment, better track inventory and prevent loss, increase efficiency and cut down on shipping errors, improve customer satisfactions ratings and more.
PBS Pick n Pack will help you streamline picking. This is critical in distribution to help with accuracy and speed of fulfillment.
We provide a complete ERP management solution from purchasing and inventory management to order processing that integrates with a web shopping cart of your choice.
Our distribution management system also handles compliance with regulatory requirements, including sales and use tax management and reporting.
Whether you have single or multiple warehouse locations, our distribution inventory software helps improve overall order processing efficiency for increase order fulfillment, speed, and accuracy.
PBS Distribution business software integrates with our accounting modules to provide you with a complete ERP solution giving you immediate financial reporting that management needs to make good business decisions.
Call 800-969-7900 to learn more. Or Contact Us – We are here to help.
---