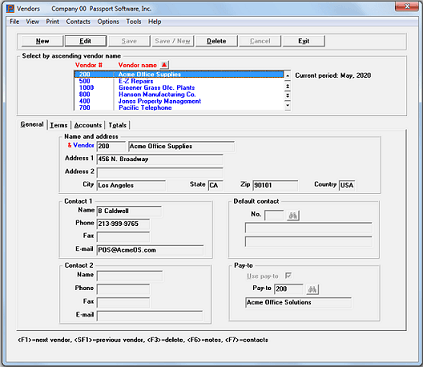 ---
---
Rethinking Your Accounting Software for Small Business
Hello again,
This post is for small to mid-sized companies who may be vetting a new accounting system.  We hope you find it useful.
As software vendors move their product offerings to their cloud, the products themselves become more and more commoditized. Hosting reduces the opportunity for custom software development and maintenance.
In a highly competitive market, accounting software vendors begin to look for ways to get rid of overhead. Reducing versions that are being maintained, "sun downing," is one option.
Your Unique Needs
For a company that has specific business processes or ways of doing business that will not "fit" into a more commoditized model, software that has been or can be enhanced to support their specific needs can be vital to their successful operation.
Running on software that is no longer supported or that is approaching its sundown date is chancy. Aside from the obvious software and hardware-related issues that begin to accumulate, falling behind in mandated compliance and reporting carries expensive penalty risk.
Wayfair Decision
Facing many distributors and manufacturers that are "remote sellers" is a tidal wave of state sales tax reporting changes as a result of the 2018 Wayfair Decision.
Managing this kind of detailed compliance with accounting software that is not designed to address it could consume more resources than a smaller operation could manage.
To be informed of an end of support date for their business software is not good news. The thought of the due diligence and upheaval that changing software creates is not attractive either.
Faced with these circumstances, to have as much control over the software and its operation can be an important feature of accounting software for small business.
Call 800-969-7900 to learn more about our accounting solution. Or Contact Us – We are here to help.
---