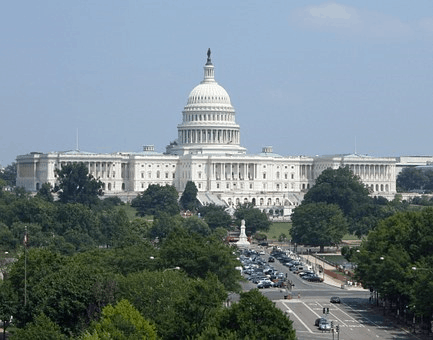 ---
---
Status of the Affordable Care Act
Hello again,
This post is for those companies required to comply and report to the IRS under the Affordable Care Act.  Changes to the ACA may or may not be pending, and right now, ACA compliance is still mandatory. We hope you find this post helpful.
ACA Status
Here is the Affordable Care Act status update for this week. This post is sourced from U.S. News & World Report:
Sen. Lindsey Graham, R-S.C., told reporters he doubts the Affordable Care Act will be repealed or overhauled in the near future. He stated, "Well, in all honesty, I think it's stalled in Congress. We led off with health care, which I thought was a mistake."
Majority Leader Mitch McConnell wants the vote to occur before the July 4th recess – even if the bill does not pass.  McConnell has said he wants to move on from health care to addressing other issues.
Outcome Uncertain
However, Senator Paul's communication director stated that Paul believes the bill could possibly be tweaked and is "keeping an open mind," although he holds that bi-partisan support is needed to put together legislation that will pass.
Two Republican senators, Lisa Murkowski and Susan Collins, have been skeptical about the bill and are likely to oppose it, which leaves Republicans short of the votes needed.
North Carolina Republican Sen. Richard Burr does not believe the Senate will create a "comprehensive" bill, but will inevitably try to stabilize the states' health insurance markets in order to avoid the rising costs of premiums.
"It's unlikely that we will get a health care deal, which means that most of my time has been spent trying to figure out solutions to Iowa losing all of its insurers," he said.
Passport Software's ACA Compliance Software
For better or worse, until there are changes approved to the existing Affordable Care Act legislation, compliance is still the law. Passport Software can help simplify reporting and compliance throughout the year.
Much more than just forms, our comprehensive ACA Compliance software provides monthly employee status updates for employees trending towards full time.
With our ACA Compliance software, you can import employee information, generate every employee ACA record in seconds, and it is even easier for subsequent years.  Plus, you get all the tools to avoid IRS penalties throughout the year.
Participation in our software maintenance program ensures that the software will continue to meet federal reporting standards. Learn more about Passport Software's Affordable Care Act software or Contact Us – We are here to help.
---