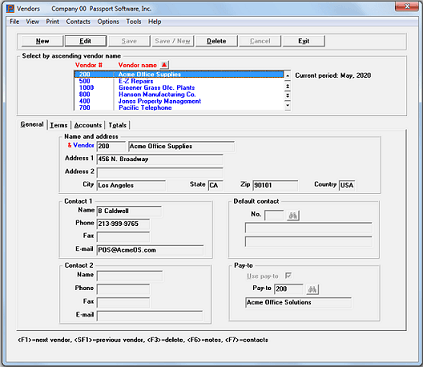 ---
---
PBS Accounting Software for Small Business: "Intuitive, Flexible and Feature Rich"
Hello again,
This post is for small to mid-sized companies who may be vetting a new accounting system. We hope you this customer review from G2 useful.
"What do you like best?
Intuitive data flow, proper accounting with audit trail on all posted transactions. Fits a wide range of businesses, including CPS's, wholesalers, retailers, manufacturers.
Allows both graphical and character-based entry screens for all user requirements.
SQL-based for easy reporting and data mining to Access, Excel and any other ODBC capable application.
Designed for on-premise use, but can run on a cloud-based platform such as Microsoft Azure for global access.
Best accounting software I have seen or used so far! Excellent support provided by local dealers nationwide, backed by central support operation that is available directly.
What do you dislike?
There really are not any components or features I do not like. I read a complaint about version 12.05 have fields that were too short, such as the email address field for contacts.
These fields have been expanded in the version 12.06 released in 2018.
What business problems are you solving with the product?
Ease of use, accurate accounting processes in multiple companies I have used it for, has proven itself to be reliable and efficient at managing and reporting on all of our accounting requirements."
Passport Software provides accounting software for small business that is comprehensive and user-friendly.  We can help you manage your growth while maintaining your unique business process that is essential to your success.
Contact Us – We are here to help.  Or call 800-969-7900.
---