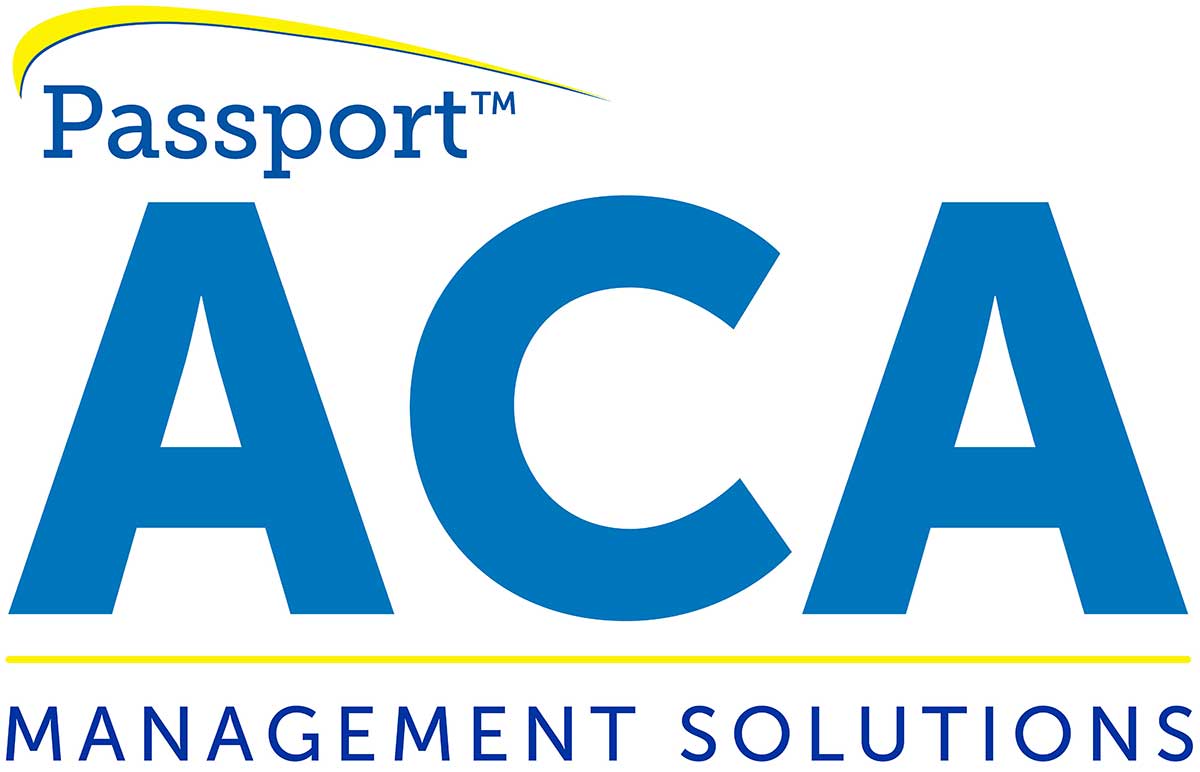 ---
---
Our ACA Software Makes Year-round Compliance Management Easy
Hello again,
This post is for Applicable Large Employers (ALEs) required to comply with the Affordable Care Act. We hope you find it useful.
Business owners, HR professionals, and administrators are often tasked with varied duties, including compliance management for regulatory requirements.
Staying on top of regulatory changes is important amidst an array of duties in order to avoid potentially steep fines and penalties.
If ACA compliance management has become overwhelming or a hassle, we can help. Passport Software provides comprehensive ACA software to help simplify compliance management and avoid penalties year-round.
We're already halfway through the year; here are some key ACA compliance points to consider now for a less stressful year-end.
Top Priority
Make sure you are identifying your full-time employees correctly. This step can help save your company from having to deal with IRS penalties. Spend a few minutes now to review, in particular, your part-time employees' hours.
You may have some who are trending towards full time because they are covering extra shifts for ill coworkers or helping with unfilled positions. Carefully determine if any offers of insurance have become necessary.
Passport Software's IRS-approved ACA software provides reports that will highlight when employees are approaching full time or when offers of coverage are needed.
Has your company recently switched plans?
For example, if your new plan year just started, you could keep all your 1095-C full-time contributions for the first half of the year but simultaneously enter a new contribution amount for any effective date.
Our ACA software provides a mass update feature to make this kind of record management easy and error-free.
ACA Full Service
Passport Software's ACA Full Service option is the easiest. We do it all for you throughout the year, including filing – just provide a spreadsheet with employee data, and we do the rest. The Full Service option is convenient, affordable, and eliminates the hassle of filing and maintaining compliance throughout the year.
– Create and send 1095-Cs, generate the 1094-Cs, and file on your behalf
– Help with error correction before and after filing
– Optionally, we provide quarterly eligibility reports
– Consultation and support for your ACA questions
Our experts can help you avoid penalties year-round. If you have incurred penalties, our penalty relief consultation may help to drastically reduce or avoid the incurred penalties altogether.
Training
If you have new staff that will be helping with ACA compliance, training on your ACA software will go a long way to reducing time on tasks and increasing efficiency. It will also ensure that if someone is out for any reason, any compliance activities won't fall behind.
Penalty Letter 227-J
You can do everything right for your company's ACA compliance, from timely offers to on-time, correct filing, and still receive a penalty Letter 227-J from the IRS. If an employee is confused and accidentally claims a credit on their tax return, the burden is on the employer to dispute.
The good news is that if you have been diligent in record-keeping and tracking your employees' ACA compliance-related data, you will be in a good position to address this situation.
Preparation
Diligent attention to detail, completing employee records, following up on missing or incomplete information now, before the year-end "season", will give you confidence that you are prepared and will help reduce stress.
Satisfaction with Your Current ACA Software
Correct reports for ACA compliance rely on the safeguards and protections that effective ACA software offers – reports to highlight incorrect, conflicting or missing data and to help guide decisions regarding offers of insurance. Our software provides displays that are easy to understand and navigate as well as tools that make updating a large number of records easy and accurate.
Underlying all your preparation efforts is confidence in your ACA software – that your efforts will result in an accurate, efficient year-end filing.
If your ACA solution is not working for you, if the support services are unsatisfactory, it can be frustrating and contribute to the anxiety of compliance management.
– Do you feel empowered to go forward with successful year end compliance reports with your current solution?
– Do you have confidence that you can contact their support service and know your concern will be correctly addressed in a knowledgeable and courteous manner?
– Or, are you already dreading a repeat of last year's experience – long wait times, brusque, minimal assistance, or circular automated menus.
Our comprehensive ACA software and services simplify reporting and data management year-round. We help ease the burden of compliance throughout the year to save you time and free you up for other essential business activities.
To learn more call 800-960-7900. Or, contact us – we are here to help.
---