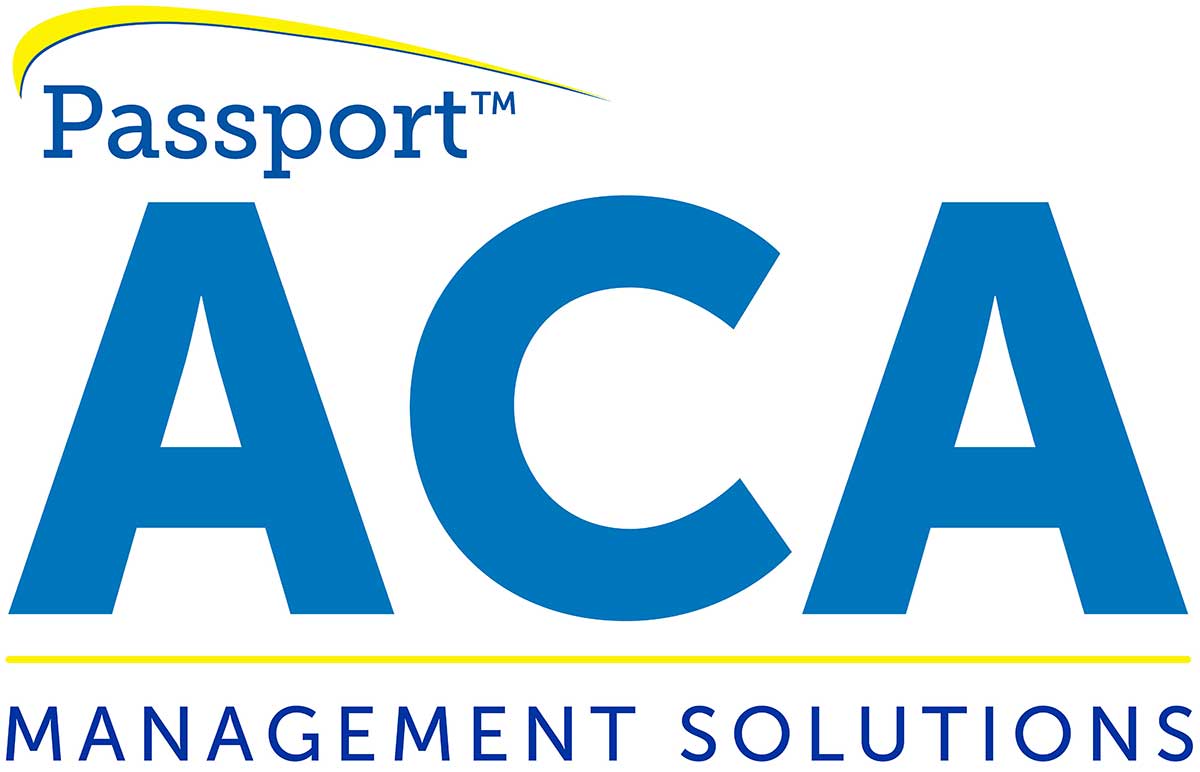 ---
---
ACA Compliance the Easy Way
Hello again,
This post is for Applicable Large Employers (ALEs) required to comply with the Affordable Care Act. We hope you find it useful.
Knowledge about ACA compliance and filing requirements is crucial for avoiding penalties. Passport Software can provide you with answers to any ACA-related questions to help you remain compliant.
It's also important to stay updated about any ACA regulatory changes, and we can help walk you through the entire compliance management and reporting process. Our IRS-certified ACA software streamlines compliance management, and we are IRS-approved for optional proxy submission on behalf of our software customers.
Our ACA software simplifies data tracking and management, alerts when offers of coverage are needed, and determines if those offers are affordable. We provide excellent training and support for our ACA software, and with our Full Service option, we do it all for you throughout the year, including filing.
If you are manually tracking, using forms-only software, or doing most of the work on behalf of your payroll service, automation can help streamline and simplify the ACA compliance process year-round.
Automation
According to a study by Xerox, "Automation is the antidote to pandemic-imposed operational pain." This study indicated that the timeline for digital transformation quickly decreased from months or years to weeks. Small to Midsized  businesses benefited from automating slow manual processes, to effortlessly accelerate processes of, and control over, data management.
80% of SMB leaders credited automation with being crucial to their success in weathering the pandemic. Two-thirds plan on upgrading any outdated automation tools. And, the study indicated that "SMBs are keenly aware of their greater vulnerability to cybersecurity threats."
Our ACA software solution drastically reduces manual effort for complex ACA-related data tracking and management.
With Passport Software's on-premise ACA software, you have control over your software and your server vs a cloud solution. You are able to control and change security measures, including physical access to your computers and server any time.
Data Import
Our comprehensive ACA software is easy to use, and data is easily imported using a simple spreadsheet with employee data. If you are manually tracking complex data, automation can streamline data management and help prevent errors.
Data accuracy is important when determining employee full-time status in order to offer appropriate coverage to qualifying employees and their dependents.
Our ACA software customers tell us that they appreciate the ease of use, simplified data management, and our expert customer support.
Data accuracy is also important now that Good Faith Transition Relief has ended as inaccurate reporting may result in penalties. We can help you with proper coding or answer any filing questions you may have.
We can also help you keep track of and understand your filing status, translate error codes, and identify any errors that need correction. The error corrections process may be complex, and we can help you with ACA submission corrections as well as late or back-filing.
Our customers have also received help with filling out forms, IRS registration, electronic filing, trouble-shooting with the IRS and much more.
"We would be lost without them and appreciate the time, effort and support they have provided along the way…" – Customer testimonial
More Than Just Forms
Online forms-only solutions are a lower-end product without much comprehensive support. These forms-only solutions still require that employee data be gathered and monitored during the year.
Our IRS-certified ACA software efficiently creates multiple forms, provides electronic submission, and we are IRS-certified for proxy submission on behalf of our software customers.
Passport Software's comprehensive ACA software identifies when an offer of coverage will be needed, and it ensures that coverage meets affordability standards.
Other reports provided include Insurance Eligible & Offered, the Initial Measurement Period, the Standard Measurement Period, and the Safe Harbor Comparison reports.
Our ACA Full Service option is the easiest – just provide a spreadsheet with employee data, and we do the rest throughout the year, including reporting.
To learn more about our ACA software and services, call 800-969-7900. Or, contact us – we are here to help.
---