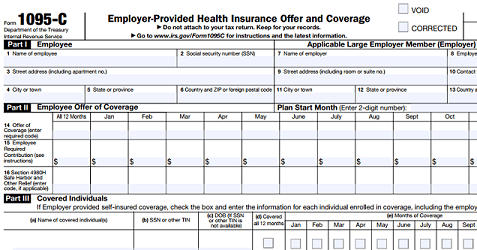 ---
---
ACA Tracking Software and Services
Hello again,
This post is for Applicable Large Employers (ALEs) required to comply with the Affordable Care Act. We hope you find it helpful.
Our IRS-approved ACA tracking software was created for 2015 first year reporting. It produces the 1095-Cs but also has employee status notifications for those part-time employees trending towards full-time, and it ensures that coverage is affordable.
We've helped hundreds of businesses comply with the ACA, but the clients' knowledge and preparation levels vary widely. That's where Passport's ACA Full-Service Reporting comes in.
ACA Full-Service is offered as a service on a yearly basis. Full-Service includes initial data entry and importation, consisting of setting up company information, importing employee information, importing payroll spreadsheet hours data, and generating employee ACA records to track offers and reporting of coverage.
It also includes IRS tin matching to prevent errors where the employee's name and social security number do not match the IRS database.  It also includes digital pdf validation drafts, sending employee 1095-C copies to the employer for redistribution, electronic filing of the 1095-C and 1094-C with confirmation, and notification of errors if reported by the IRS.
Additional administrative services are available a la carte by purchasing support time.  Also, there are a number of management reports available. The most important of which are the measurement period reports. If you're not familiar with the lookback method, that is how the IRS instructs you to measure hours and determine who is full-time, so you don't have people enrolling then losing insurance every other month.
Learn more about our ACA Reporting Services, ACA Tracking Software or Contact Us – We are here to help.
---