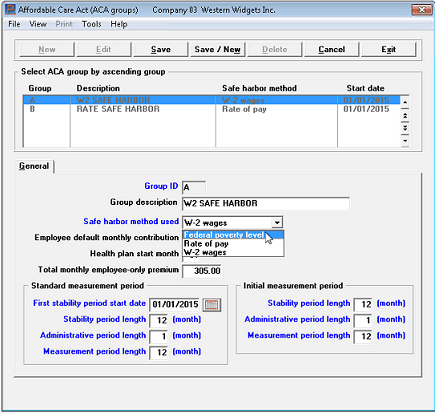 ---
---
Hello again,
This post is for ALEs required to comply with the Affordable Care Act.  We hope you find it helpful.
The ACA itself is 20,000 pages, and compliance can be daunting. Companies are now discovering that costly ACA mistakes happen during the year. The problem is that mistakes resulting in possible penalties, caught after the fact, can't be corrected.
Some companies are outsourcing time-consuming ACA benefits administration, but many are now discovering the more cost-effective benefits of ACA compliance software which consists of much more than just forms preparation.
ACA reporting software produces comprehensive reports and includes automation with status notifications throughout the year. Filing is easy, and real-time monitoring allows for ongoing employee schedule adjustment. It also provides a variety of safeguards to protect sensitive employee data.
Passport™ ACA Software is user-friendly screens allow you to easily set up and enter your employer and employee. This enhanced ACA software manages your company's compliance all year long, without disrupting your current payroll arrangements.
Examples of Passport™ ACA  Software Reports:
·         Status notifications—in order to adjust schedules accordingly
·         Automation for faster filing and reporting
·         Monitor eligibility year-round and determine affordability
·         More than just forms–Management and Real-time reporting
·         Accurate Data Import, capture and data reconciliation
Our ACA software includes the aforementioned enhanced features and much more—meets reporting needs for virtually any company's size.
Learn more about Passport Software's ACA compliance software.
---