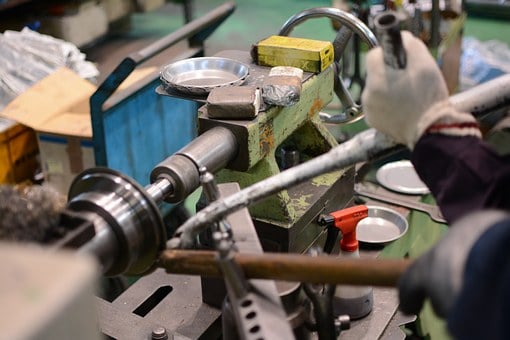 ---
---
Defining Costs for Small to Mid-Sized Manufacturers
Hello again,
The following is part two of a 4-part series about increasing profitability with job costing. We hope you find it useful.
With PBS™ Manufacturing ERP for small businesses and mid-sized companies, it's easy to define costs in the system. All the costs are broken down, so the user can see where they come from: Material costs, outside costs if any, costs for labor and burden cost (or overhead).
Product definition contains the bill of materials. For example, a company may have sheet steel in the BOM. The BOM might also include some paint and parts, and will show what quantities are needed.
The BOM will produce total material cost. The separate material costs are tallied, and then costs are rolled up for the total material cost using a simple tool.
Routings
For labor costs, Product Definition contains the routing information or production steps that need to be completed in order to make a product. A routing allows users to separately define the labor steps involved, and a user can also schedule these operations.
Within the labor steps, you will provide an estimated time per piece or optionally, set how many pieces and be produced in a specific amount of time (for determining time per piece). This is done in a different work center, which may have different rates for labor or burden – this is taken into account for the defined time per piece.
This basic information is used to calculate labor and overhead using our manufacturing ERP software for small businesses.
First define the item, the create bill of material, define routing and do a cost roll up. Some companies make one item at a time some make 10,000 at a time, so the user can also define lot size for amortizing setup rates in labor steps.
This information provides an audit report. If adjustments are made to the master, the information is recomputed for a new total cost roll up.
Actual Profit Margins
PBS Manufacturing ERP for small businesses allows companies to calculate what it costs to produce something. To get that level of information is imperative to understanding and even predicting actual profit margins and profitability.
Now a business owner can say, "Wow I'm kind of surprised that that's going to cost me that much money to produce this."
A PBS user may have an "ah-ha moment" because companies usually have a vague idea of what costs really are. Using the general ledger monthly, quarterly or yearly, provides no insight about costs moment to moment or product to product.
The 80/20 rule usually applies: What if 20% of a company's products are under-performing, and a business could do something to fix that?
Prices can be adjusted, or a business can change the way they are producing. Our manufacturing ERP for small businesses and mid-sized companies provides the visibility needed in order to make changes.
Some manufacturers will outsource products to an outside vendor who can produce that product more cost-effectively. A result is that they bring their profitability up on that product, which increases the bottom line.
The next post will talk more about how a manufacturing operation can check anticipated costs against actual costs.
To learn more contact your Partner or call Dave Dorsey at 800-969-7900 x145.  Or Contact Us – We are here to help.
---