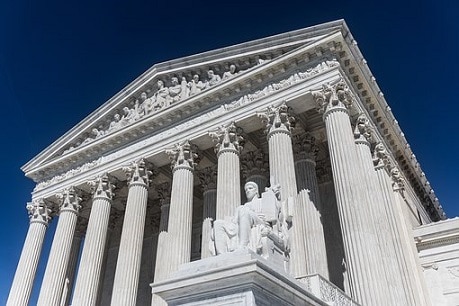 ---
---
New State Sales Tax Laws – Is Your Accounting Firm Prepared?
Hello again,
A good client of one of our Passport Partners, whose distribution business has been growing nicely was recently "given notice" by their accounting firm.
The client was informed that after their 2019 tax preparation services were completed, the accounting firm would no longer provide services to them.
Why would the accounting firm resign from servicing this growing, healthy company?
2018 Wayfair Decision
Their resignation was due to the complexity of new state sales tax laws that have been passed by most of the states since the Supreme Court's Wayfair decision on June 21, 2018.
Since that decision, almost all of the states that have sales tax laws have passed their own legislation requiring businesses outside their state to collect sales tax if they exceed certain thresholds.
Many small accounting firms lack the broad sales tax expertise to deal with the new and widely varying state requirements.
In the case of this particular accounting firm, it was only at the insistence of our Passport Partner that the accounting firm investigated the extent of the new sales tax requirements and then concluded that they did not want to provide the services.
Potential Liability
Many accounting firms are not really aware of the liability they may be exposing their clients to by failing to grasp the complexity of these new sales tax laws.  Is your firm one of them?
All states have a "Voluntary Disclosure Agreement" (VDA) which allows a company to have their representative voluntarily register the company to collect sales tax for a state without being subjected to penalties and interest on back sales tax owed.
This can be quite a significant amount of money.  The registration needs to be done by a sales tax specialist, as they will have the expertise to negotiate on your behalf.
If you choose not do this and a state's (or states') department(s) of revenue finds you, the results could be devastating.
And every year that passes makes any potential debt worse.  We hope you will pursue this and get the data you need to make a good decision for your company.
Passport Software
Passport Software has responded to these new laws by developing software that uses Avalara's sales tax calculation "engine" to calculate the correct sales tax for invoices virtually instantaneously.
Avalara is a leader in sales tax services.  They also offer services to file your sales tax reports with the states and track your exempt customers certificates.
If you sell to retail and wholesale customers in other states, we highly recommend that you research this tax topic and consult with your accountant about your sales tax compliance requirements.
If your accountant tells you not to worry because you are too small or because it's only for Internet sellers, ask that they put that in writing to you, signed by someone at their company with the authority to do so.
To learn more about our sales and use tax compliance management solution, please call 800-969-7900, or Contact Us – We are here to help.
---