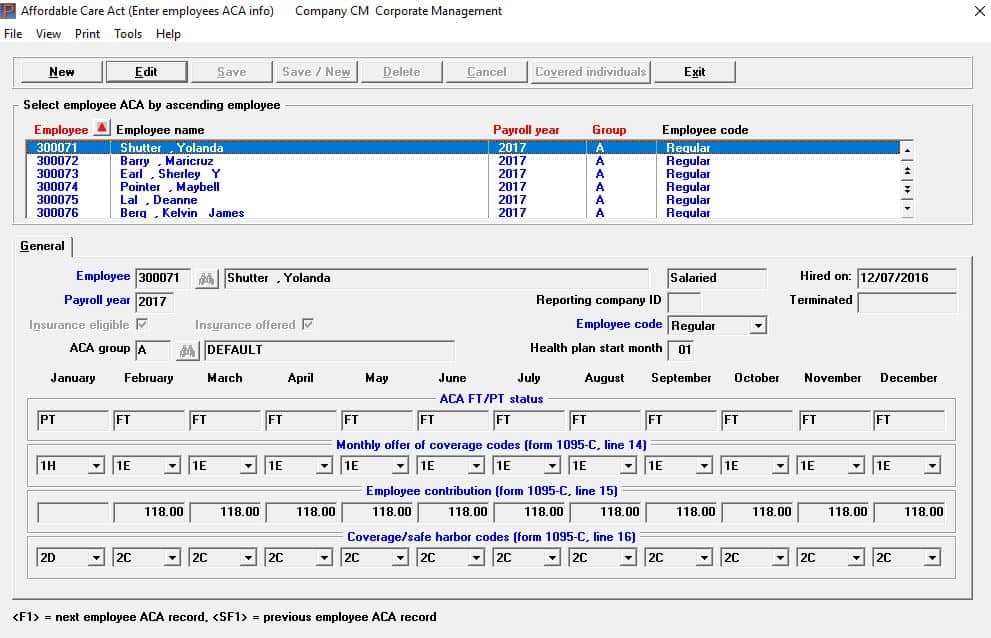 ---
---
Selecting Your ACA Software
Hello again,
Some clients who have reached out to us described ACA reporting as "painful" and a "terrible headache."
They wanted a solution to make compliance and filing easy.  Businesses are discovering that most ACA penalties occur due to mistakes made during the year.
The Affordable Care Act legislation consists of 20,000 pages of logistics and complexity.  Due to high stakes penalties, more emphasis is being place on ACA compliance within HR.
Companies are under pressure to maintain compliance, and both small and large businesses are looking for a manageable solution.
Fraught with time-consuming paperwork and overwhelming details for ACA compliance, many businesses are vetting ACA reporting software to find solutions.  Keeping in mind that most ACA mistakes happen during the year, here are five tips for selecting Comprehensive ACA reporting software.
Comprehensive ACA compliance software should monitor compliance throughout the year:
– Status Notifications–in order to adjust schedules accordingly
– Automation for faster filling and reporting
– Monitor eligibility year-round and determine affordability
– More than just forms–Management and Real-time reporting
– Accurate Data Import, capture and data reconciliation
– Alleviate the stress and administrative burden of ACA compliance
– Avoid costly penalties–up to $2000 per full-time employee
Passport Software's IRS Approved, Comprehensive ACA Compliance software does all this and more.
Learn more about our ACA Software or Contact Us – We are here to help.
---