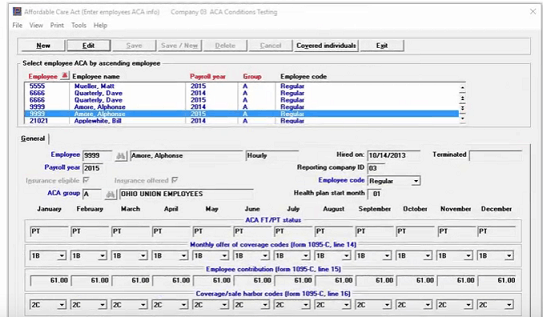 ---
---
Simplify Mandatory Reporting with ACA Software
Hello again,
This post is for Applicable Large Employers (ALEs) required to comply with the Affordable Care Act.  We hope you find it helpful.
Make no mistake, the ACA Employer mandate and the requirement to report is still in full force and effect.  And the IRS is working to identify employers who have not filed or at least attempted to report.
If you are required to file (50 employees or more) you may save your company a lot of money in IRS penalties for willful disregard of the law, by getting your reports in now, before the IRS bears down and sends you a big penalty bill.
We believe Passport Software has the best ACA solution on the market for ACA compliance reporting, including all the electronic reporting. Check us out at Capterra Reviews.  We have been helping hundreds of companies meet their reporting obligations since 2015.
And we offer everything from a one-time software license fee if you wish to run your ACA reports in-house, to a complete turnkey service with us filing your reports for you. All at a very affordable cost, much less than the penalties the IRS is likely to impose.
For more information contact Marti at 800-969-7900 Ext 103.
Or learn more about our ACA Software or Contact Us – We are here to help.
---