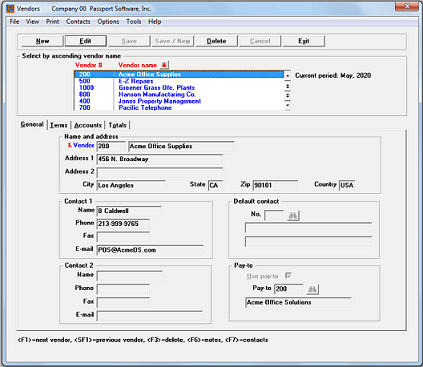 ---
---
Outgrown Your Entry Level Accounting Solution?
Hello again,
Here are some reasons it could be time for your business to upgrade to professional-level software. We hope you find this information useful.
Security
A number of experienced bookkeepers and accountants warn about the potential of fraud with older versions of QuickBooks, in which the audit trail can be deleted.
Fraud is actually a bigger problem than most business owners realize. It's often the most trusted staff that take advantage of a business owner.
Newer versions of QuickBooks have a non-deletable audit trail. While this is a popular entry-level software, growing businesses may need solutions that are more comprehensive.
Time to Upgrade
Here are some signs that your business may have outgrown QB.
·       Delays in menus, screens and printing, speed is affected by amplified number of recorded entries, you are using a patchwork of spreadsheets for workarounds
·       Workarounds are used to increase speed: Archiving data, deleting older transactions, installing updates, disabling unnecessary features, defragmenting your hard drive, as well as running in single-user mode—all hassles
·       Upgrading is often needed for accurate inventory management, and QB plugins like Fish Bowl can cause system errors and have complaints about poor customer service–QB receives complaints in general about customer service
·       Limitations on line item entry, scaling up volume requires a QB upgrade. Some companies may opt for a cloud solution instead—neither choice is customizable
·       Functionality: Both a cloud solution and Enterprise QB may result in a strait jacket of pre-fabricated functions for businesses with industry-specific needs
·       Cost: Upgrading to QB Enterprise can become costly, depending on user-count. This version has a few more features than basic QB, but at this price point, it may be wise to look at better alternatives.
User Count
For example, the average user count for Passport Business Solutions is five users. At 5 users, QB Enterprise can average $200 per month, or $12,000 for 5 years.
In the long run, PBS costs less as the initial license investment is not huge, and thereafter clients pay just maintenance fees – for high quality software with excellent audit trails and great customer support.
Upgrade from QuickBooks or  Contact Us – We are here to help.
---