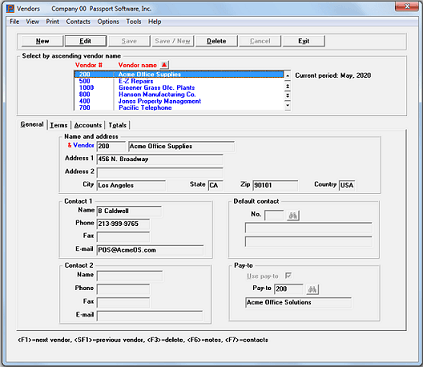 ---
---
Rethinking Entry-level Accounting Software for Small Business & Mid-sized Companies
Hello again,
The downside of a low-end, cloud accounting solution includes product unreliability, poor support quality, and limited reporting capabilities.  Other frustrations often include:
·         Complaints about increasing yearly costs of the products and support
·         Users can be cut off from the cloud if you don't pay maintenance
·         Users need to be online to use it, and if the cloud is down, there's no way to run your business offline
QuickBooks Enterprise can cost up to $4-5k plus $2,500 annually in maintenance. One Enterprise user recently switched to PBS because, with QB Enterprise, they had to mail in their hard drive numerous times to resolve maintenance issues.
Comprehensive, reliable, professional-level software
If you are using a popular low-end accounting system, accountants may recommend it because they already know how to use it, but this may not be in your best interest. Your accountant tells you what happened last month and prepares your tax returns.
Passport Business Solutions™ (PBS™) gives you information to help you decide what to do today to be more efficient and serve your customers better now.
·         Passport Software provides professional-level accounting software at an affordable price
·         Our software is reliable with excellent support that is second to none
·         PBS inventory has 4 costing methods, and our software provides comprehensive features overall
·         With PBS Payroll you can email payroll remittance stubs. PBS is secure and saves time and money on postage, and it reduces monthly manual payroll preparation.
Learn more about Passport Software's comprehensive accounting software for small business and mid-sized companies. Or call us to compare features and pricing at 800-969-7900.
---