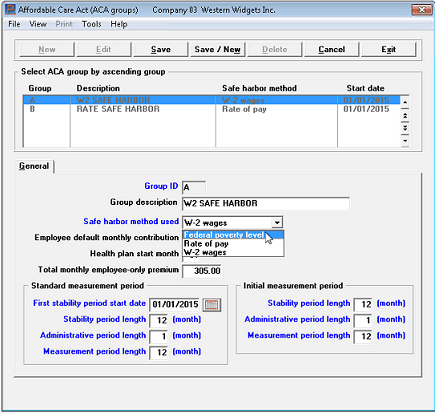 ---
---
ACA Software Pricing
Hello again,
One of the first questions many companies ask is "What does your Affordable Care Act Compliance software cost?"  When comparing ACA software pricing, it is important to understand the different quality-levels of various offerings.
There is a significant difference between Affordable Care Act software that only consists of forms, and comprehensive ACA Compliance software.  The forms are priced lower because you are entering most of the data manually, and they do not offer the same array of features as enhanced ACA software.
When software providers offering a comprehensive solution use the term "affordable" they do not mean "the cheapest" offer.  Affordable means high-value. Some individuals that have used forms-only software with manual entry have described reporting as stressful, and are frustrated with the burden of compliance.
Comprehensive ACA software makes reporting and compliance easier.  Affordable means that the solution delivers the best value – it offers automation, reduces labor and provides great customer service. It can generate employee records in seconds and also monitors compliance throughout the year to help avoid penalties.
High-value ACA compliance software simplifies reporting, reduces the administrative burden of compliance, and even reduces the cost of the time it takes for manual entry.  ACA reporting software that has a one-time licensing fee (with a nominal yearly upgrade surcharge) may significantly reduce the cost of a cloud or payroll service ACA solution.
Learn more about Passport Software's cost-effective ACA Compliance Software.  For questions call Marti at 800-969-7900 ext. 103.
---