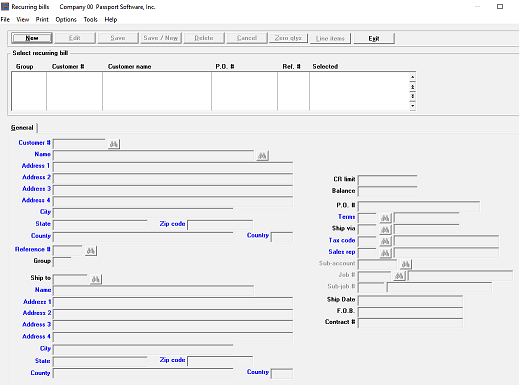 ---
---
PBS™ Accounts Receivable Software
Hello again,
Diem is Passport's Accounts Receivable Manager, who is quick to greet everyone with a smile. In her last post, she shared her experience with Passport Business Solutions™ POS. Here she discusses the PBS™ Accounts Receivable software module:
Another one of my favorites is AR, which has so many functions.  You can view current records, view history, you can edit an old invoice, and it has a great audit trail–that's one of the things is good about PBS™.
Tracking is easy, and, in general, PBS has a screen that is easy on the eyes. This is important as I'd have to look at the screen almost 8 hours a day. The screen is not too busy, the items are bulleted, clear characters, all of this helps me stay more focused.
Also, we accountants like nothing more than a good report, and our software definitely can do that!
Our Accounts Receivable Solution
I love PBS™ Accounts Receivable software because it's user friendly and reliable. It has so many functions from data transfer to generating in depth reports.  At one of my previous employers, we used a very popular type of entry level software.
This well-known software would malfunction about every couple of weeks or so. Going from my previous employer's software to now using PBS makes my job much easier.
I'm proud to be an employee of Passport – not only for what it can offer but also because of the work ethic of my coworkers. Our company is owned by husband and wife team. They are the best people to work for.
Our company is not all about selling a software; we are about building and maintaining relationships with our clients. We continually strive to improve our product and service every single day.
Thank you Diem!  More to come – Diem will talk about more PBS modules in future posts.
Learn more about Passport Software's Accounts Receivable Solution.  Or Contact Us.
---