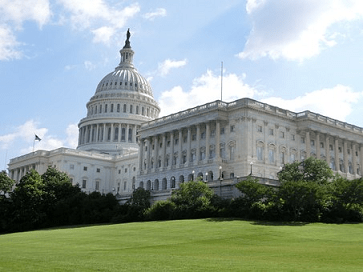 ---
---
ACA Update – Passport Software
Hello again,
The fate of the Affordable Care Act is uncertain, but a Senate vote will take place soon. The following summary is quoted from an article by the CCH Tax Group:
"Senate Republicans on June 21 unveiled a discussion draft of the Better Care Reconciliation Act of 2017, a measure that would repeal and replace, in part, the Patient Protection and Affordable Care Act (ACA) (P.L. 111-148) (TAXDAY, 2017/06/23, C.1).
The discussion draft of the Senate amendment to the American Health Care Act (AHCA) (HR 1628) (TAXDAY, 2017/05/05, C.1), which proposes repealing or delaying the taxes enacted under the ACA, continued to be a topic of debate among lawmakers the day following its release.
Meanwhile, five Senate Republicans, as of June 23, have said they will not vote for the Senate proposal as it stands, making the measure's chance of success in the Senate far from certain. Republicans can only afford to lose two votes within the party, which would bring the vote count to 50, thus requiring Vice President Pence to cast his vote as a tie breaker.
Senate Majority Leader Mitch McConnell, R-Ky., has said he expects to bring the bill to the Senate floor for a vote during the week of June 26, but whether the bill will have the necessary Republican backing for passage remains to be seen."
We hope you found this post useful. According to Politico, Senate Republicans are skeptical that an Obamacare repeal can pass this week.  Until a repeal occurs, Affordable Care Act compliance and reporting continue to be mandatory.
Learn more about our ACA Software and Solutions. Or Contact Us – We are here to help.
---