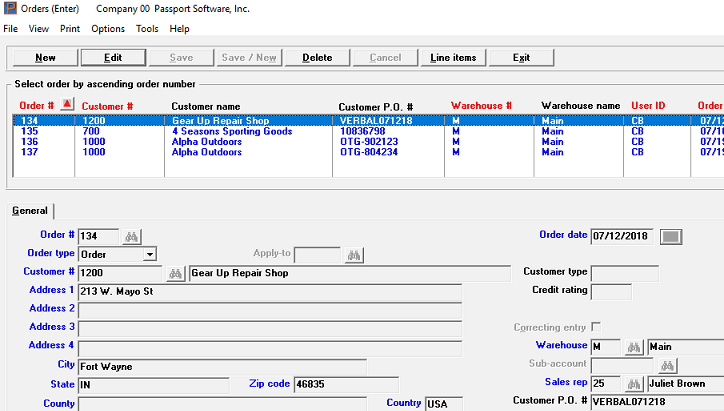 ---
---
PBS™ Mobility for Your Business
Hello again,
This post is for small to mid-sized distributors that are vetting a new distribution management system. We hope you find it useful.
A mobile app is a software application that can run on a device such as a smartphone or tablet. PBS Mobility is an app that was created to streamline productivity in the sales ordering process, allowing sales reps in the field to reduce time and effort compared to manual tracking and entry.
Passport Software's mobile sales order app can help manage your orders and inventory.  Process orders faster using an Android phone or tablet.  Create orders with PBS Mobility, or you can track inventory and streamline picking.
PBS Mobility allows you to scan items on the fly and reduces order lead time, allowing orders to be sent via the internet to the live PBS system back at the home office by your sales person or even your customers.
Our mobile sales order app is easy to use anytime, anywhere, and you can use it offline and send the data when you establish an internet connection.  It provides you with everything you need to enter a sales order, and these orders can be imported into the PBS Order entry module.
You can take physical counts to streamline the inventory management process, and pick with your phone or tablet.
PBS Distribution
Our mobile sales order app integrates with our distribution management software which provides a robust Distribution ERP from purchasing and inventory management to order processing.
Passport Software's distribution solution also integrates with our accounting modules to provide you with a complete ERP system.
In-depth reporting helps you gain visibility of your operations for better decision making for your company.
PBS Mobility is fully integrated with Passport Business Solutions™ Order Entry, Inventory Control and Accounts Receivable.
Stay competitive in a fast-paced marketplace and better track inventory, increase efficiency, cut down on shipping errors, improve customer satisfaction, and more.
To learn more call 800-969-7900. Or contact us to learn more about our mobile sales order app as well as our complete distribution management system.
---