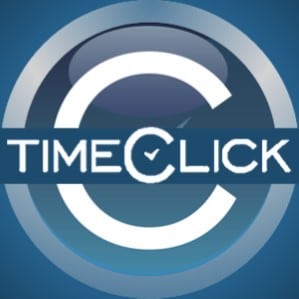 ---
---
TimeClick Time Clock Software
Hello again,
Rated the best time clock software by Top Ten Reviews, TimeClick is a simple to use time clock program that allows employees to clock in and out from their computers.  We hope you find this information useful.
TimeClick keeps detailed records of all time worked for as long as the user wishes, and allows reporting of any time period asked for.
TimeClick works with Passport's PBS Payroll to simplify payroll preparation and, alternatively, TimeClick reports will also export to a CSV (excel) file for easy importation to most payroll programs including QuickBooks®.
And now, new TimeClick 2018 features a sleek interface that makes it easy for any employee to clock in/out, switch departments or jobs, review messages, view current hours, all on one customizable screen.
Real-time reporting allows instant viewing of employee hours and prevents unwanted overtime by using employee schedules with "early" clock in prevention.
Employees can be assigned to jobs and departments to break down hours worked into different categories and track where time is being expended.
Depending on settings, employees are able to access the Employee Options Menu, which allows employees to send/receive messages, request Vacation, Sick, or PTO off, receive notifications and submit missed time requests. This simple messaging system allows for easy communication!
Contact TimeClick directly for more information and a 30 day free trial for your customers.  Learn more about PBS Payroll and our Accounting Software.
---