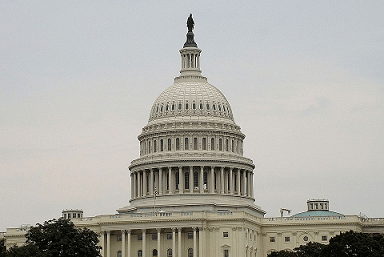 ---
---
Current Status of the Affordable Care Act
Hello again,
This post provides an ACA update for Applicable Large Employers (ALEs) required to comply with the Affordable Care Act. The fate of the ACA remains uncertain, but until legislative changes are made, compliance is still mandatory.
Senate Vote
From apnews.com:
"Republican senators are hunkering down in an eleventh-hour attempt to prevent their own divisions from pushing their health care bill to oblivion.
Around two dozen of them met for nearly three hours late Wednesday to try resolving their differences over repealing and replacing much of President Barack Obama's health care law. When it was over, no one offered evidence of specific progress.
Wyoming GOP Sen. John Barrasso says, 'We still do have work to do.'
Top Republicans are trying to revive the legislation. But doing that will require support from at least 50 of the 52 GOP senators, a threshold they've been short of for weeks.
Aiming to finally resolve the issue, Senate Majority Leader Mitch McConnell says he'll force a vote on the legislation early next week."
GOP support uncertain
From another abc.go.com article:
"When that happens, 50 GOP senators must vote yes in order to open up debate on a health care plan that the U.S. House of Representatives passed in May of this year.
Then, the repeal-only language that was initially passed and subsequently vetoed in 2015 would be added to the bill as an amendment. The Senate's repeal-only plan would allow for a 'stable two-year transition period.'
The numbers do not look like they are in McConnell's favor at the moment, however, as three senators have already come out against the plan to repeal the Affordable Care Act without replacement legislation."
Learn more about Passport Software's ACA Software. Or Contact Us – We are here to help.
---