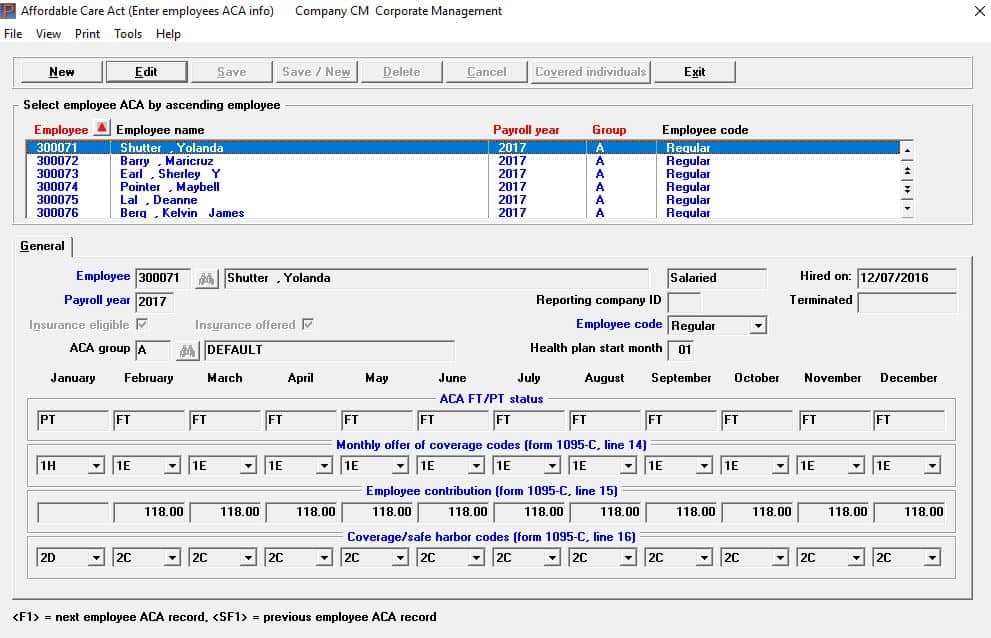 ---
---
Passport Software's ACA Software
Hello again,
Some clients described ACA tracking as "painful" and a "terrible headache" before reaching out to Passport Software
Recently we helped a company avoid a lot of ACA reporting hassles and expense.  In this company's industry, their temporary employees often leave and return—therefore employee termination dates are not recorded.  There were literally many thousands of part-time employees in their payroll database which distorted their ACA compliance requirements.
Since their files dated back to the '80s, for them to manually sort and enter the data would have taken a long time.  Rather than enter thousands and thousands of termination dates, we automated the process for them.
They purchased our ACA software, and we customized it for automatic sorting of their data.  Automatic data import is already a feature of our ACA reporting software.  Our ACA compliance software saved them hours of manual data entry.
Another challenge for this company, due to their specific industry, was identifying part-time employees who might have reached full-time status.  Since our ACA reporting software provides year-round status updates, it automatically tracks employees approaching full time status to allow the user to determine when coverage offerings will be needed–protecting against costly penalties.
Roughly speaking, in two days, we saved a company potentially weeks and weeks of data cleansing and entry.  Passport Software's comprehensive ACA software provides real-time reporting, year-round employee status notifications and much more than just forms.
Alleviate the stress and administrative burden of ACA compliance
Avoid costly penalties–up to $2000 per full-time employee
Learn more:  Passport™ ACA reporting software or Contact Us
---