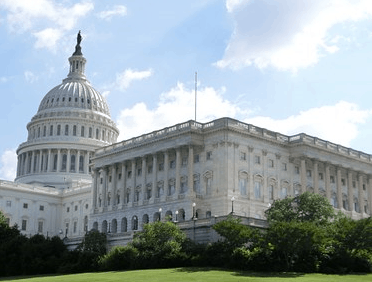 ---
---
ACA Reporting Software: Simplify Affordable Care Act Management and Compliance
Hello again,
This post provides an ACA update for Applicable Large Employers (ALEs) required to comply with the Affordable Care Act.  Currently, compliance and reporting are mandatory for the 2017 tax year. We hope you find this information useful.
The following is summarized from The Washington Post:
Senate Republicans suffered a dramatic failure early Friday (July 28th, 2017) in their bid to advance a scaled-back plan to overhaul the Affordable Care Act, throwing into question whether they can actually repeal the 2010 health law.
Their latest effort to redraw the ACA failed after Sen. John McCain's decision to side with two other Republicans against the proposed changes…
"We must now return to the correct way of legislating and send the bill back to committee, hold hearings, receive input from both sides of aisle, heed the recommendations of nation's governors, and produce a bill that finally delivers affordable health care for the American people," McCain said in a statement explaining his vote. "We must do the hard work our citizens expect of us and deserve."
Some senators in both parties said they hope the two sides can begin talks on shoring up the current health-care system, a debate that is expected to be handled by Senate committees overseeing budget, tax and health-care policy.
The proposed changes would have eliminated enforcement of the ACA's requirement that Americans obtain insurance or pay a tax penalty, and suspended for eight years enforcing the mandate that companies employing 50 or more workers provide coverage.
The measure also would have eliminated funding for preventive health care provided under the 2010 law and prohibited Medicaid beneficiaries from being reimbursed for Planned Parenthood services for one year. Instead, the bill aimed to steer funding to community health centers. It would have ended a 2.3 percent tax on medical device manufacturers for three years.
And it would have empowered federal officials under an existing waiver program to give states wide latitude in how they allocate their Medicaid funding, potentially pooling that money with other programs such as one that helps lower-income Americans buy private insurance. It also would have increased the limit on contributions to tax-exempt health savings accounts for three years…
"One phase of that process will end when the Senate concludes voting this week, but it will not signal the end of our work. Not yet," he said.
In an effort to muster enough votes for a narrow bill, GOP leaders suggested that even some proposals that have died in the Senate could resurface once senators entered negotiations with the House.
For now, the ACA remains the law of the land. Learn more about how our ACA Reporting Software can simplify Affordable Care Act compliance and reporting.  Or Contact Us – We are here to help.
---