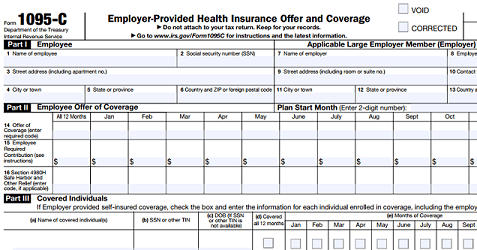 ---
---
ACA Compliance – 2018 Tax Year
Hello again,
This post is for Applicable Large Employers (ALEs) required to comply with the Affordable Care Act. We hope you find it helpful.
ACA compliance for businesses is still mandatory, and the IRS has begun enforcing Affordable Care Act penalties from prior tax years. The following update is sourced from USA Today.
"Hours after Congress passed the recent tax bill, President Trump declared the Affordable Care Act 'essentially' repealed.
In fact, it's barely touched.
What was repealed — effective in 2019 — was the requirement that nearly everyone have insurance or pay a penalty at tax time.
'This is important but it's not the heart of the ACA, by any means,' says Sara Collins, vice president of health care coverage and access for the non-profit Commonwealth Fund.
What the tax bill doesn't change:
• The federal and state exchanges that sell insurance to those who don't get it from their employers will remain open and people who gained Medicaid coverage under the expansion of the program will be able to keep it.
• Subsidies will remain available if these people who make below 400% of the federal poverty limit (about $98,000 for a family of four).
• Most employers will still be required to offer plans that comply with the law. And a variety of other requirements for insurers, doctors and hospitals will be intact until or unless Congress or the Department of Health and Human Services (HHS) changes them by legislative or regulatory fiat.
The mandate's 'effect was highly exaggerated because it wasn't an effective mandate to begin with,' says health care economist Gail Wilensky, who headed the Centers for Medicare and Medicaid Services in the George H.W. Bush administration.
The penalty for not having insurance was often far less than the cost of having insurance. Besides, there were too many ways people could be exempted from the requirement, says Wilensky, a senior fellow with the global health foundation Project Hope."
Learn more about our ACA Compliance Software. Or Contact Us – We are here to help.
---