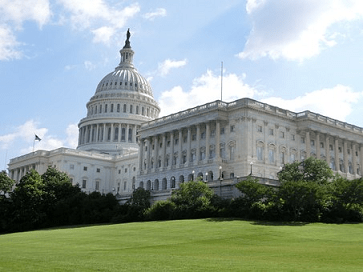 ---
---
ACA Reporting and Compliance are Still Required
Hello again,
This post is for Applicable Large Employers (ALEs) required to comply with the Affordable Care Act.  We hope you find it helpful.
In light of the recent Congressional debate, Affordable Care Act compliance and reporting are still mandatory.  Also, the IRS is working to identify employers who have not filed or at least attempted to report.
The following update is summarized from Dallasnews.com:
"When Congress returns next month, some Senate Republicans plan to turn from yet another effort to repeal and replace the Affordable Care Act, nicknamed Obamacare, and make a bipartisan effort to fix some of the current system's most pressing problems.
Since Congress recessed, Trump has pressed Senate GOP leaders to make another try at the Affordable Care Act repeal measure that failed last month by a single vote. But that seems unlikely unless the Senate's membership changes, since the three GOP opponents remain solidly in favor of a more traditional legislative approach.
Still, Sens. Lindsey Graham, R-S.C., and Bill Cassidy, R-La., hope to propose yet another repeal-and-replace bill that would transfer much of the health care burden to the states.
But McConnell, who first raised the prospect of a bipartisan effort aimed at fixing problems with the current law last month, seems to have thrown cautious support behind the effort for possible bipartisan action, though he called its prospects 'somewhat murky.'
'When we get back after Labor Day we'll have to sit down and talk to them [the Democrats] and see … what the way forward might be,' he said earlier this month in Kentucky.
As anticipated, the Senate lead is being taken by Tennessee Sen. Lamar Alexander, chairman of the Senate Health, Education, Labor and Pensions Committee, and its ranking Democrat, Sen. Patty Murray of Washington. The two have a history of bipartisan cooperation, exemplified by last year's legislation to update the No Child Left Behind education law.
He said that any solution should include funding for cost-sharing reductions for the individual markets and greater flexibility for states in approving health insurance policies.
The main goal would be to help insurance companies avoid big 2018 premium increases.
At hearings Sept. 6 and 7, his committee will hear from state insurance commissioners and a group of governors who have been working on a bipartisan proposal.
Any legislation, Alexander said, 'will have to be small, bipartisan and balanced.' McConnell says it must include 'real reforms,' adding if Democrats accepted that, rather than just an insurance company bailout, 'I would be willing to take a look at it.'"
Unless legislative changes are enacted, ACA compliance and reporting continue to be mandatory.  It is not likely that changes would be enacted for the 2017 tax year.
Learn more about how we can help you maintain compliance and simplify reporting:  Passport Software's ACA Software. Or Contact Us – We are here to help
---