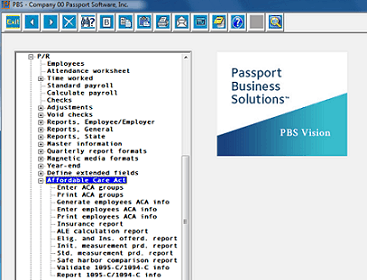 ---
---
Our ACA Reporting Software: Using the Look-Back Method
Hello again,
This post is for Applicable Large Employers (ALEs) required to comply with the Affordable Care Act.
A question came up in one of our recent webinars.
An attendee operates a number of restaurants. They employ mostly students and other part-timers, and high turnover is the nature of the hospitality industry.  Their insurance company informed the business that they needed to be offering insurance to all these employees within 90 days of their hire.
Whether misinformed, miscommunicated, or an attempt to sell a few more plans, this is not the law.
The Affordable Care Act states that if a new employee's workload is expected to be less than the full-time threshold, or genuinely unknown, the business should monitor the employee's hours for up to 12 months before making a determination, in a cycle called an Initial Measurement Period.
This is also known as the Look-Back Method.  However, if you hire someone with the reasonable expectation that they will be full-time (averaging 130 or more hours per month), then you must offer coverage within 90 days (some special exceptions could apply).
Similarly, if you promote someone to a full-time role before their measurement is complete, you must offer them qualifying coverage within 90 days of that promotion.
Determining who is considered full-time and when that occurs is one of the biggest challenges businesses face with the Affordable Care Act.
You cannot use a Measurement Period as an excuse to delay coverage for deserving employees, but knowing the law and having ACA reporting software which uses the look-back method to generate its measurement period reports can ensure you aren't being misled or spending money on unnecessary plans.
Passport Software's Initial Measurement Period and Standard Measurement Period Reports utilize the Look-Back Method to determine who's full time and part time.
Learn more about Passport Software's comprehensive ACA Reporting Software.  Or Contact Us – We are here to help.
---