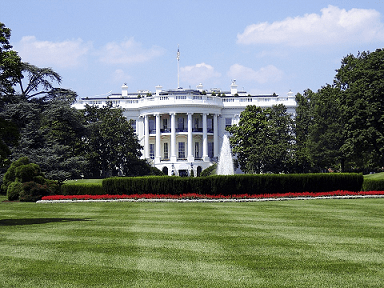 ---
---
Affordable Care Act Reporting Still Mandatory – ACA Reporting Software
Hello again,
This post is for Applicable Large Employers (ALEs) required to comply with the Affordable Care Act.  We hope you find it helpful.
In spite of the recent executive order, Affordable Care Act compliance and reporting are still mandatory. Our ACA Reporting software can help simplify reporting and compliance year-round for businesses.
The following is summarized from the New York Times:
"President Trump signed an executive order on Thursday that clears the way for potentially sweeping changes in health insurance, including sales of cheaper policies with fewer benefits and fewer protections for consumers than those mandated under the Affordable Care Act.
But most of the changes will not come until federal agencies adopt regulations, after an opportunity for public comments — a process that could take months.
Mr. Trump directed three cabinet agencies to develop rules that would expand access to less expensive, less comprehensive insurance, including policies that could be sold by trade associations to their members and short-term medical coverage that could be offered by commercial insurers to individuals and families.
Many of the new insurance products could be exempt from requirements of the Affordable Care Act that Republicans say have contributed to sharp increases in premiums but that supporters say have created a baseline of care that has protected consumers from 'junk insurance.'"
ACA Reporting Software
In spite of possible pending changes, Affordable Care Act compliance is mandatory. In addition to our Full-Service ACA Reporting, we provide a comprehensive software solution to help ease the burden of compliance.
Our ACA Reporting Software is much more than just forms and end of year filing. Our software alerts when an offer of coverage will be needed, and it ensures that coverage falls within the affordable range based on IRS criteria.
Other reports to help you stay on top of things include the ALE Calculation, Insurance Eligible & Offered, the Initial Measurement Period, the Standard Measurement Period, and the Safe Harbor Comparison reports.
A nominal annual update cost keeps the software current with any IRS reporting changes and new features.
Pending Changes
The New York Times continues:
"Administration officials said they had not yet decided which federal and state rules would apply to the new products.
In a summary of the new executive order, the White House said that a broader interpretation of federal law – the Employee Retirement Income Security Act of 1974 – 'could potentially allow employers in the same line of business anywhere in the country to join together to offer health care coverage to their employees.' As a result, it said, 'workers could have access to a broader range of insurance options at lower rates in the large group market.'
A White House official said that 'employers participating in an association health plan cannot exclude any employee from joining the plan and cannot develop premiums based on health conditions' of individual employees."
Learn more about how Passport Software's ACA Reporting Software can help simplify Affordable Care Act compliance year-round.  Or Contact Us – We are here to help.
---