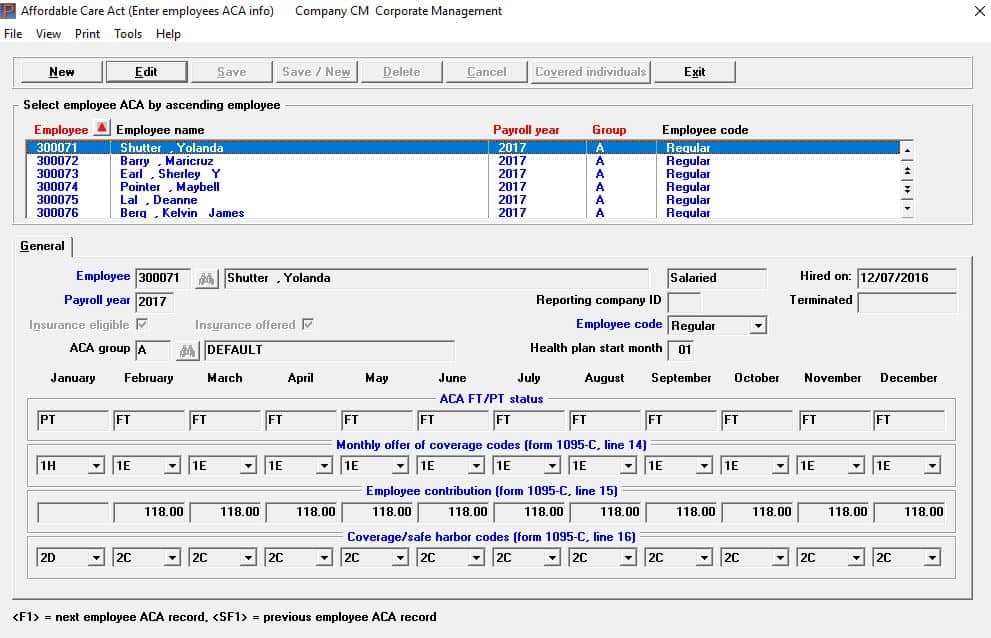 ---
---
Affordable Care Act Reporting Software – Simplify Compliance
Hello again,
This post is for Applicable Large Employers (ALEs) required to comply with the Affordable Care Act. We hope you find it helpful.
The following is summarized from an article in Politico:
"Internal Revenue Service notices recently began arriving in corporate mailboxes, in some cases demanding millions of dollars in fines…
'Litigation is in the works,' said Alden Bianchi, an attorney who represents several businesses facing potential penalties for failing to provide adequate insurance coverage to workers. 'There is a challenge out there, and it's brewing, and the players are serious.'
The enforcement actions cover potential violations in 2015, the first year the mandate was supposed to be applied, after the Obama administration suspended fines in 2014.
The Obama administration never tried to collect fines for 2015 before it left office in early 2017. Thanks in part to the time lag in tax filings, the first penalty notices just started to roll out in November, enforcing an unpopular requirement heading into the midterm election.
The IRS has similarly enforced the health law's requirement that most individuals carry insurance.
The covered firms argue the process is critically flawed, in large part because they never received legally required warnings from Obamacare exchanges at that time.
As a result, companies say the government didn't follow the law and they shouldn't face the fines.
The IRS didn't respond to questions from POLITICO about the penalties. The administration hasn't disclosed precisely how many companies face potential fines, which can amount to several thousand dollars per employee, depending on circumstances.
Several sources have told POLITICO they estimate the number of companies to be in the hundreds or perhaps the low thousands."
Passport Software provides consulting about possible ACA penalty relief. Also, our ACA Reporting Software can help simplify ACA reporting and compliance to help avoid penalties year-round.
Our ACA Reporting Software data import is easy – Instead of requiring a 150+ column import spreadsheet of ACA data with thousands of cells, Passport has a far simpler import for basic information (Name, Address, SSN, etc.) and tools to automatically generate the ACA data in a fraction of the time.
Learn more about Passport Software's comprehensive ACA Reporting Software.  Or Contact Us – We are here to help.
---