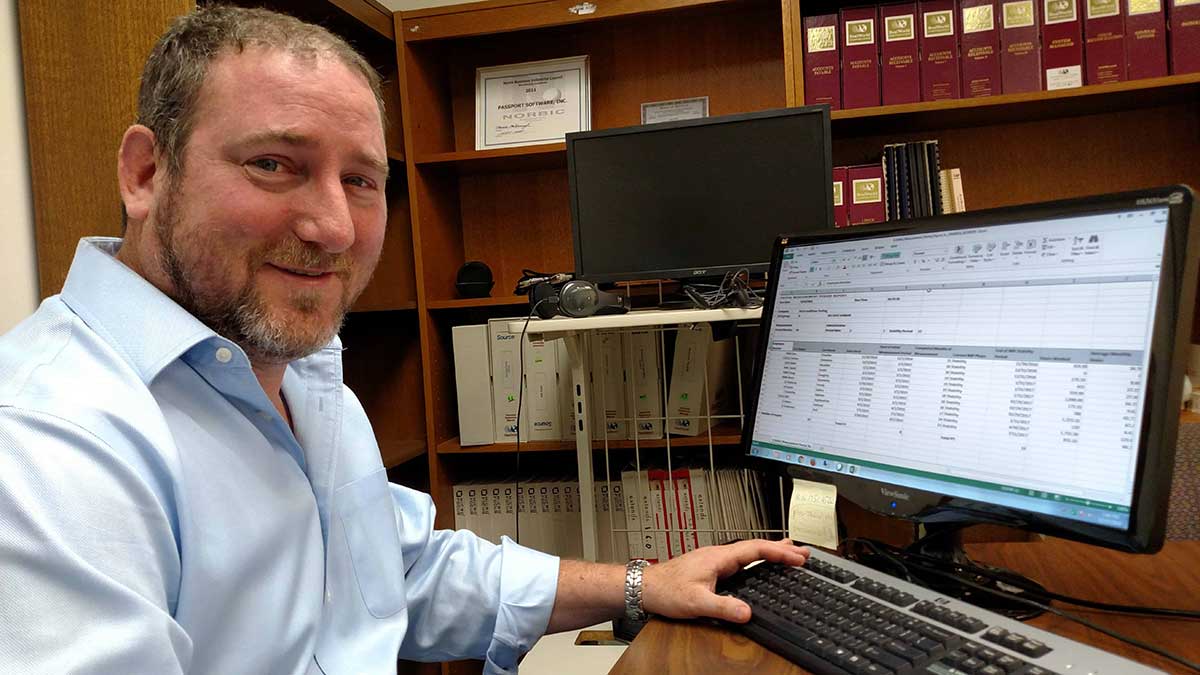 ---
---
ACA Reporting Software – A Success Story and a Chuckle
Hello again,
This post is for Applicable Large Employers (ALEs) required to comply with the Affordable Care Act.  It was written by Adam Miller, Passport Software's HR Compliance Manager and ACA Specialist. We hope you find it helpful.
Ease of use
While the Affordable Care Act brings many challenges to applicable large employers (ALEs), our ACA reporting software makes it easy…and sometimes even gives you a chuckle.
I recently demonstrated the ACA reporting software for financial division representatives of an international auto manufacturer.
The attendees were friendly and asking astute questions as I showed them how Passport Software handles look-back measurements, safe harbors, and other features.
I imported 600 sample employees from a spreadsheet of not much more than names and addresses.  In another 30 seconds (and without any source document), the ACA reporting software populated all 600 records with 1095-C codes and contributions.
This wasn't one record copied 600 times—these recognized hire and termination dates and differentiated full-time from part-time.  30 more seconds and the default contribution had been changed for one department (just the full-timers, of course).
I heard whispers and what sounded like laughing.
It didn't even fully register.  To be honest, I have been known to get "in the zone" during these presentations.  Heck, I've had phone calls dropped and been unaware until it rings from the callback.
Speedy data management
I soldiered through, using the ACA reporting software to mass-update contributions halfway through a year, create PDF 1095-Cs, and generate offer of coverage emails.  In 4 mouse clicks, I created the test files required for IRS electronic filing.
More laughter.  (At this point I was catching on.)
"What's so funny?"  I asked.
One of the attendees replied "It's just so easy."  They had been struggling to manage their data—to track all the dates and codes for hundreds of employees in spreadsheets with 14,000 cells.
Their experience trying to gain IRS approval for that Transmitter Control Code (TCC) was even worse—weeks of online applications, followed by months of trial-and-error test submission…but no closer to approval for their TCC.
Now I'd like to say they gave us a credit card on the spot, but international corporations are a bit more deliberate.  Still, a week later they were a Passport ACA Reporting Software client.
Within another two hours, the software was fully installed, operational, and their test files had been Accepted by the IRS.
If any of this story sounds familiar to you, call us for a demo.  We offer multiple levels of software and service.  Even if you decide to stick with spreadsheets, just maybe you'll get a laugh too.
Learn more about our ACA Reporting Software.  Or Contact Us – We are here to help.
---