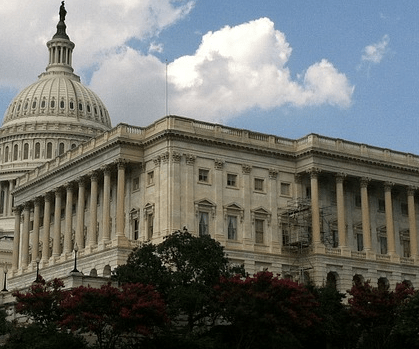 ---
---
ACA Reporting Remains Mandatory
Hello again,
This post is for Applicable Large Employers (ALEs) required to comply with the Affordable Care Act. We hope you find it helpful.
The following is sourced from the ACA Times regarding the current tax reform legislation:
"When the U.S. House and Senate Republicans meet in conference to discuss how they will reconcile their two different tax reform legislations, among the topics of discussion will be the repeal of the Affordable Care Act's individual mandate.
The repeal of the ACA's individual mandate is included in the Senate's tax reform legislation, but not in the tax reform bill passed by the House.
One thing that will not be part of the discussion is the other ACA mandate, the one that prompts the employer shared responsibility payment (ESRP)…
As for employers, nothing is changing. The ACA employer mandate remains in place.
Employers with 50 or more full-time or full-time equivalent employees, known as Applicable Large Employers (ALEs), still will be required to file ACA information for the 2017 tax year with the IRS.
At the same time, the IRS has begun enforcing the ACA for the 2015 tax year. IRS penalty review process will be ongoing and will include the 2016 tax year and future tax years.
Expect that for future tax years, the IRS may be even more demanding of information to explain why your organization failed to comply with the ACA.
ALEs that receive Letter 226J will typically have 30 days from the date of the letter to respond. Begin preparing now in anticipation of receiving one.
Develop a response strategy.
Review your past years' filings, consult with experts if you have any questions, and confirm that your previous year's filings were properly filed.
Implementing these simple steps now will help you timely respond to any IRS inquiries, and possibly reduce your overall penalty exposure under the ACA."
Learn more about Passport Software's ACA Reporting Services. Our ACA experts also provide consultation about possible penalty relief – We are here to help.
---