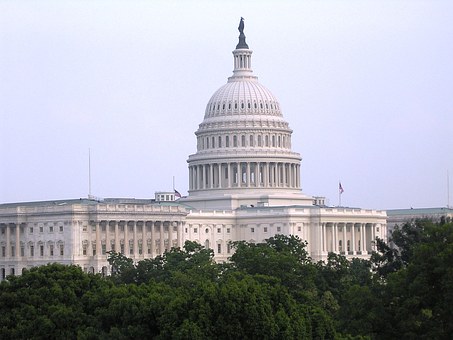 ---
---
ACA Reporting for the 2017 Tax Year is Mandatory
Hello again,
This post is for Applicable Large Employers (ALEs) required to comply with the Affordable Care Act. We hope you find it helpful.
In light of the recent Congressional debate, Affordable Care Act compliance and reporting are still mandatory. Also, the IRS is working to identify employers who have not filed or at least attempted to report.
The following article is from USA Today:
"In a stinging setback for one of their top priorities, Senate Republicans scrapped a planned vote on a last-ditch Obamacare repeal bill Tuesday, conceding that the party did not have the votes to pass it.
Majority Leader Mitch McConnell, R-Ky., had planned to bring the bill, crafted by Sens. Lindsey Graham and Bill Cassidy, to the floor for a vote this week as Republicans raced to beat a Sept. 30 deadline. Senate GOP leaders were using special budget rules that bar a Democratic filibuster and require only 50 votes to pass, but that authority expires Saturday.
With GOP Sens. Susan Collins of Maine, John McCain of Arizona, and Rand Paul of Kentucky all opposed, the bill did not have enough Republican support to pass. Democrats were united against the Graham-Cassidy bill, and Republicans hold a narrow 52-48 majority in the Senate, so McConnell could lose only two GOP votes.
'Where we go from here is tax reform,' McConnell said on Tuesday after a Senate Republican luncheon where they discussed the bill's demise. But, McConnell added, 'we haven't given up on changing the American health care system.'
After Tuesday's collapse of the Graham-Cassidy bill, Sen. Lamar Alexander, chairman of the Senate health committee, said he would try to restart bipartisan talks on a 'limited' plan to shore up the individual market and make other short-term fixes to the ACA. The Tennessee Republican said he supported the GOP-only bill but suggested Congress could not walk away from urgent problems with the current health care system.
'Congress has an opportunity to slow down premium increases in 2018, begin to lower them in 2019, and do our best to make sure there are no counties where people have zero options to buy health insurance,' Alexander said in a statement Tuesday."
Unless future legislative changes are enacted, ACA compliance and reporting remain mandatory.
Learn more about how we can help you maintain compliance and simplify reporting:  Passport Software's ACA Software. Or Contact Us – We are here to help
---