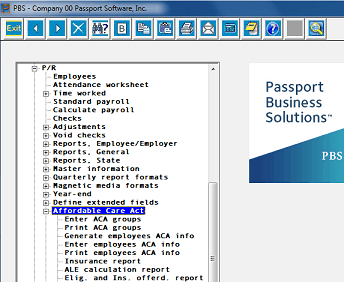 ---
---
ACA Compliance Software – Simplify Data Management and Reporting
Hello again,
This post provides an ACA update for Applicable Large Employers (ALEs) required to comply with the Affordable Care Act.  We hope you find this information useful.
The following is summarized from the New York Times:
Since the motion to begin the ACA debate has passed the Senate (July 25th, 2017), the first vote will be on legislation to repeal the Affordable Care Act without a replacement. That is likely to fail, and would be followed by a vote on the Senate Republican bill to replace the health law.
At some point, Mr. McConnell is expected to offer an amendment that would substitute a new measure for the text of the bill that passed the House. But it remains to be seen what that new measure would be. Republicans are trying to pass the bill using special budget rules that limit debate to 20 hours and prevent a Democratic filibuster.
If that also fails, Senate leaders may fall back on a narrow bill that repeals the Affordable Care Act's mandate that nearly everyone have health insurance, a separate mandate that most employers offer their employees health insurance and a repeal of the medical device tax.
The goal of that would be to simply get senators to negotiations with the House on a final repeal measure.
Republicans are not expected to abandon their repeal effort, but its future would appear bleak, at least in the short term.
Until new legislation passes, ACA compliance is still mandatory for the 2017 tax year.  Learn how to simplify Affordable Care Act compliance management and reporting with our ACA Compliance Software.
---