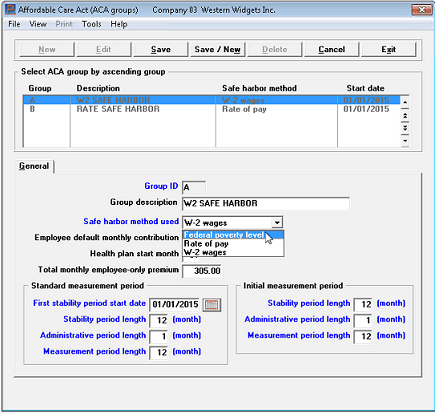 ---
---
Software Helps with ACA Compliance
Hello again,
This post is for Applicable Large Employers (ALEs) required to comply with the Affordable Care Act. The following is summarized from CPA Magazine, Tax Season 2017, by Joshua Fluegel. We hope you find this information useful.
"Tax professionals and software vendors alike have scrambled to implement processes and products in payroll processing software to ease the transition and stay on top of this fluctuating regulation.  There are several key points software vendors have offered to make sure tax professionals keep their clients safe and free from costly fines."
In this article, a panel of ACA compliance software vendors offer advice:
"While the ACA may be a moving target for the foreseeable future, until the law changes, employers need to comply. One example is preparing Forms 1095 – C and 1095 – C.  In fact, a recent ADP study showed that about 40% of organizations reported spending more time on Forms 1094 – C and 1095 – C than IRS estimates. And about 40% of employers handling ACA compliance internally did not meet the original deadline for distributing Form 1095-C to their employees." – Vic Saliterman, Senior Vice President of ADP Health Care Reform
"A valuable function to keep in mind when it comes to accounting and payroll is to make sure the program you're using to track FTE requirements can integrate with your payroll solution.  The ability to automatically track FTE requirements and determine who qualifies, then roll this information directly into an accounting solution, will eliminate the need to manually calculate and re-enter this information into existing payroll software." – Ray Barlow, Vice President of Sage Accountant Solutions
The article also explains, "Various functions throughout the software cannot only guide clients through the process of managing government-mandated healthcare but stop them from accidentally falling into legal enganglement."
Learn more about Passport Software's comprehensive ACA Compliance Software.  Or Contact Us – We are here to help.
---