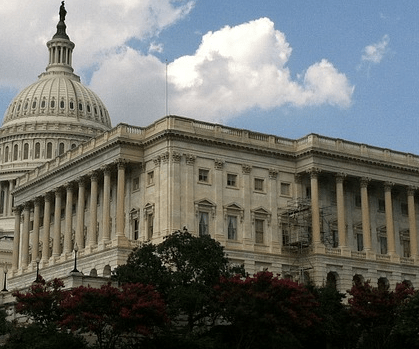 ---
---
Affordable Care Act: Compliance is Still Mandatory
This post is for Applicable Large Employers (ALEs) required to comply with the Affordable Care Act. We hope you find it helpful.
In light of the recent Congressional debate, Affordable Care Act compliance and reporting are still mandatory. Also, the IRS is working to identify employers who have not filed or at least attempted to report.
However, another effort to repeal the Affordable Care Act is underway in Congress.
The following is summarized from The New York Times:
Current Status
"How seriously should Americans take the Republicans' last-ditch effort to repeal and replace the Affordable Care Act?
The party has until the end of the month to repeal the health law without needing 60 Senate votes. That's why the latest proposal, by Senators Bill Cassidy of Louisiana and Lindsey Graham of South Carolina, is getting so much attention.
There are elements of the bill that are likely to attract support from Republican lawmakers, and from some Republican governors. The policy is in line with many Republican lawmakers' views that states are better able to manage their health programs than the federal government.
But the bill faces substantial challenges, both political and procedural.
Senator Rand Paul of Kentucky has been making a big point of how he dislikes this bill and won't vote for it. Without his vote, Senate leadership can afford to lose only one more. Senator John McCain of Arizona has offered mixed messages on the bill, and suggested on Monday that he was not yet endorsing the bill but might eventually.
So far, Senator Lisa Murkowski of Alaska and Senator Susan Collins of Maine have voted against every previous repeal attempt of the Affordable Care Act. They even voted against opening debate on the process that permitted consideration of the Graham-Cassidy option. If Mr. Paul holds firm, one of those two will need to change her mind.
It's possible that Mr. Paul will switch sides, but he's made it hard for himself to do so. Ms. Murkowski and Ms. Collins have said nothing about their intentions. But both raised objections about cuts to Medicaid in the earlier bill, and the new bill contains similar reductions. The bill's funding formula also appears to be unkind to both Alaska and Maine.
Republicans have been running on a promise to repeal Obamacare since 2010, and this bill appears to be their last chance to achieve that goal in the foreseeable future."
Unless legislative changes are enacted, ACA compliance and reporting remain mandatory.
Learn more about how we can help you maintain compliance and simplify reporting:  Passport Software's ACA Software. Or Contact Us – We are here to help
---